Keynote 2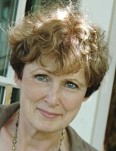 Abstract: Cultural variability in adult speech to children: How does it matter?
Research on the early development of cognitive and language capacities has focused almost exclusively on infants from middle-class families in affluent countries in the U.S., Europe, and Asia. As a consequence, broad conclusions about "what infants know" and "how parents behave" are typically based on small selective samples of the world's children, ignoring millions of children in less affluent countries who fail to achieve their developmental potential. These studies also typically exclude children growing up in poverty within industrialized societies whose language growth is also compromised, in part because they experience less cognitive stimulation in the first years of life. In this presentation we focus on characteristics and consequences of child-directed-speech (CDS) in different cultures, also exploring variability in CDS related to differences in socio-economic status (SES) among families within the U.S. In our longitudinal research on the early development of efficiency in language understanding, we find robust relations between verbal processing speed in infancy and long-term language outcomes. However, we also find that significant disparities in vocabulary and language processing efficiency are already evident at 18 months between infants from higher- and lower-SES families, and by 24 months there is a 6-month gap between SES groups in processing skills critical to language development. What accounts for such striking differences among children in their early language growth? Observational studies have shown that the sheer amount and quality of caregivers' verbal engagement with infants and toddlers are linked to later cognitive and non-cognitive outcomes and school success. We present new experimental research exploring the mechanisms that underlie these powerful effects of early experience on language learning, with the goal of examining their origins, consequences, and social policy implications. By examining variability in speech to children both between and within diverse cultural groups, we can gain deeper insight into the potentially powerful contributions of environmental support to the ontogeny of cognitive and language abilities.
Short biography
Anne Fernald, Ph.D. is the Josephine Knotts Knowles Professor of Human Biology at Stanford University. As director of the Language Learning Lab in the Department of Psychology, she conducts experimental studies of language processing by young children, as well as observational studies of parent-infant interaction. Fernald has developed high-resolution measures of the time course of infants' understanding as they learn to interpret language from moment to moment. In longitudinal studies with English- and Spanish-learning children from advantaged and disadvantaged families, this research reveals the vital role of early language experience in strengthening speech processing efficiency, which in turn faciliates language learning. Fernald is also conducting research in West Africa, examining speech to children in relation to children's language learning in rural villages in Senegal. A central goal of this research program is to help parents understand that they play a crucial role in providing their infant with early linguistic nutrition and language exercise.